Baking Bread in Southern France and Eating My Way Through Northern Italy
Baking in France, and eating in Italy. What could be better?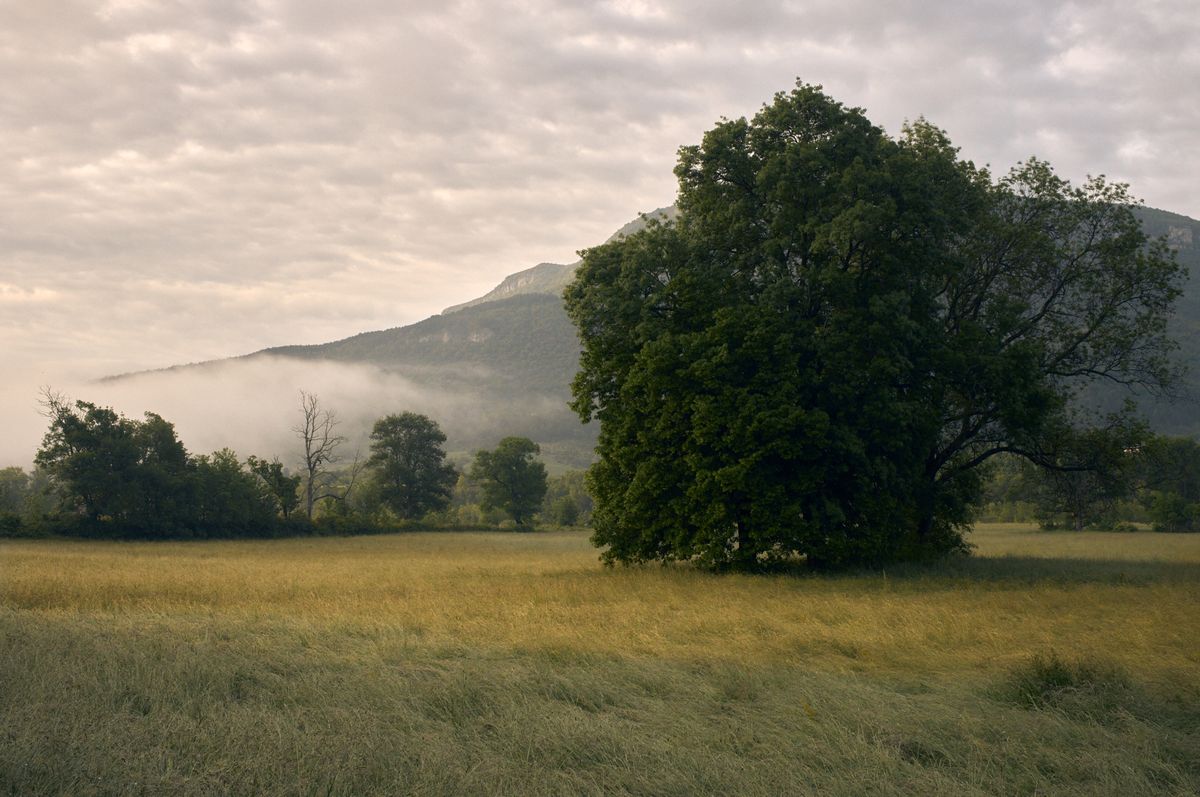 It doesn't take much to get bread bakers to bake bread, even in another country. In this case, the country was France, so it took even less.
At the end of May, I spent two weeks traveling Europe. The first week was to take a course on sourdough bread, pastry, and panettone baking in France. The week after, traveling with a good buddy, Brandon, to explore northern Italy.
(See my post over at The Perfect Loaf for more about my baking in France.)
About a year ago, a few baking friends and I threw around the idea of all getting together to take a sourdough bread course in southern France. It took a lot of planning to make that happen, but we booked the course, and I planned to travel a bit of Italy afterward.
During these two weeks, I baked a lot, ate a lot, and took many photos. Here are the highlights—and to be fair, the entire trip was a highlight. But here are the things I loved the most.
France
Nice & Èze
My trip started in France. I landed in Nice and spent the day wandering, taking photos, and walking through the weekend markets there.
We drove out to Èze, a nearby town, to explore the mountain-top views and sneaked into La Chèvre d'Or, an absolutely beautiful hotel, restaurant, and bar. The views from up top were exquisite, and the locally-made beer was not too bad either.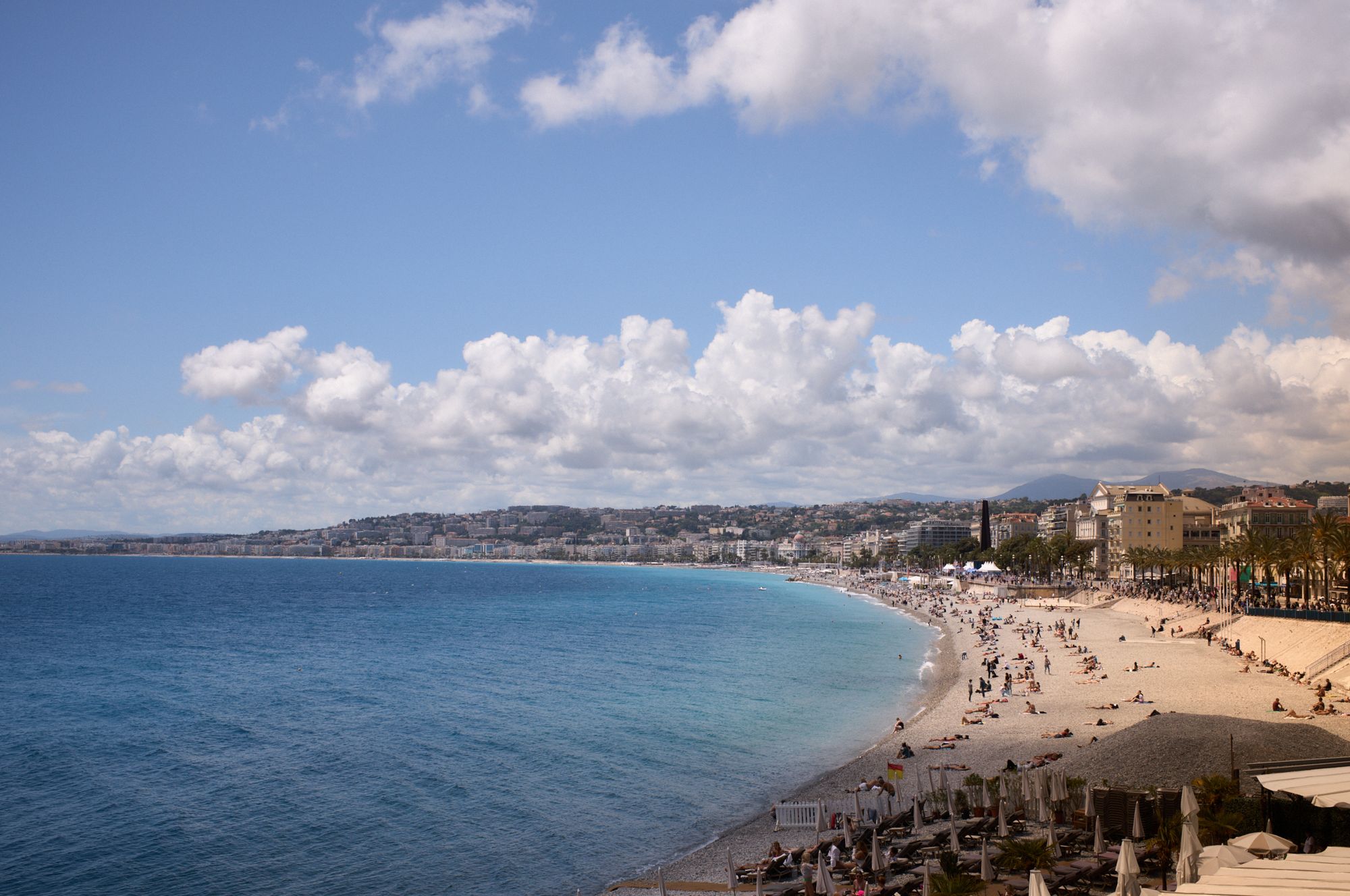 After a stop for an afternoon espresso and tapas, plus more walking and exploring, it was sleep time at Villa Victoria, a nice hotel close to the center of town.
The next day, it was a cappuccino and pan au chocolate before starting off on our several-hour drive toward Noyers-sur-Jabron. But first, a quick stop in Aix.
Aix-en-Provence
There were bakeries in Aix we should have visited, but sadly, we didn't have much time and didn't prep much before we started our drive. A pizzeria we wanted to visit was closed (we were just outside of lunchtime), but thankfully, lots happening on the streets. We also wandered through Pavillon de Vendôme, with its beautiful roses and greens—a secluded sanctuary amidst the hustle just a few steps away.
After our stroll, we popped into a cool coffee shop, Mana, which was open, but we were a little late for lunch. No matter; the coffee was fantastic.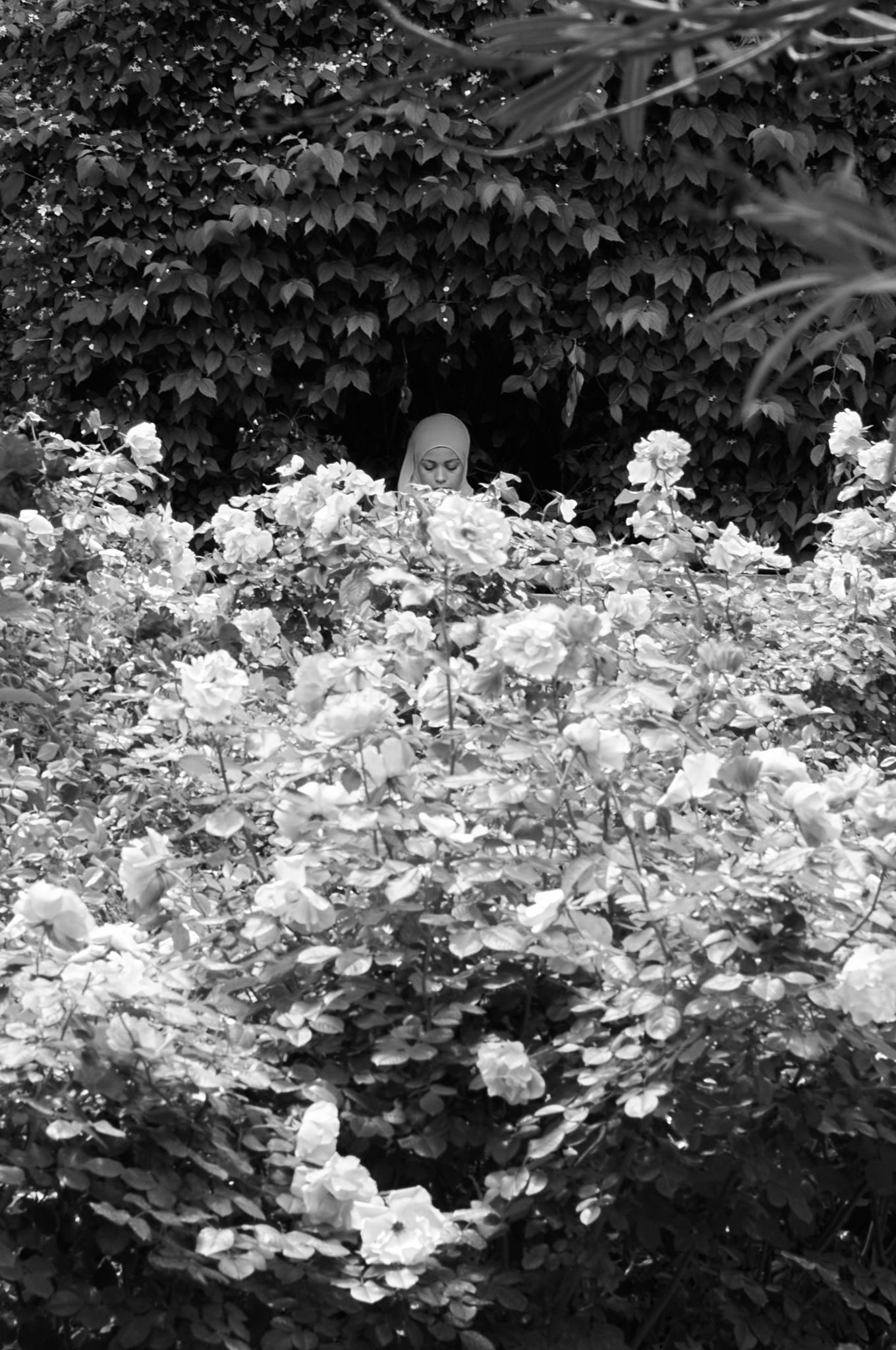 I didn't know much about Aix, but it's a place I'd love to return to in the future. It's a rather big city, but the neighborhood felt small and jovial. Many small businesses selling local goods and a small bike/BMX festival drew all the locals.
Noyers-sur-Jabron and Sisteron
After Aix, we drove to the bakery area where our class was, and I must say, it's a strikingly beautiful bit of countryside. While it's technically an arid area in France, it's far greener than my hometown in the southwest of the USA.
Below, you can see the view from our AirBnB and home for the rest of the week.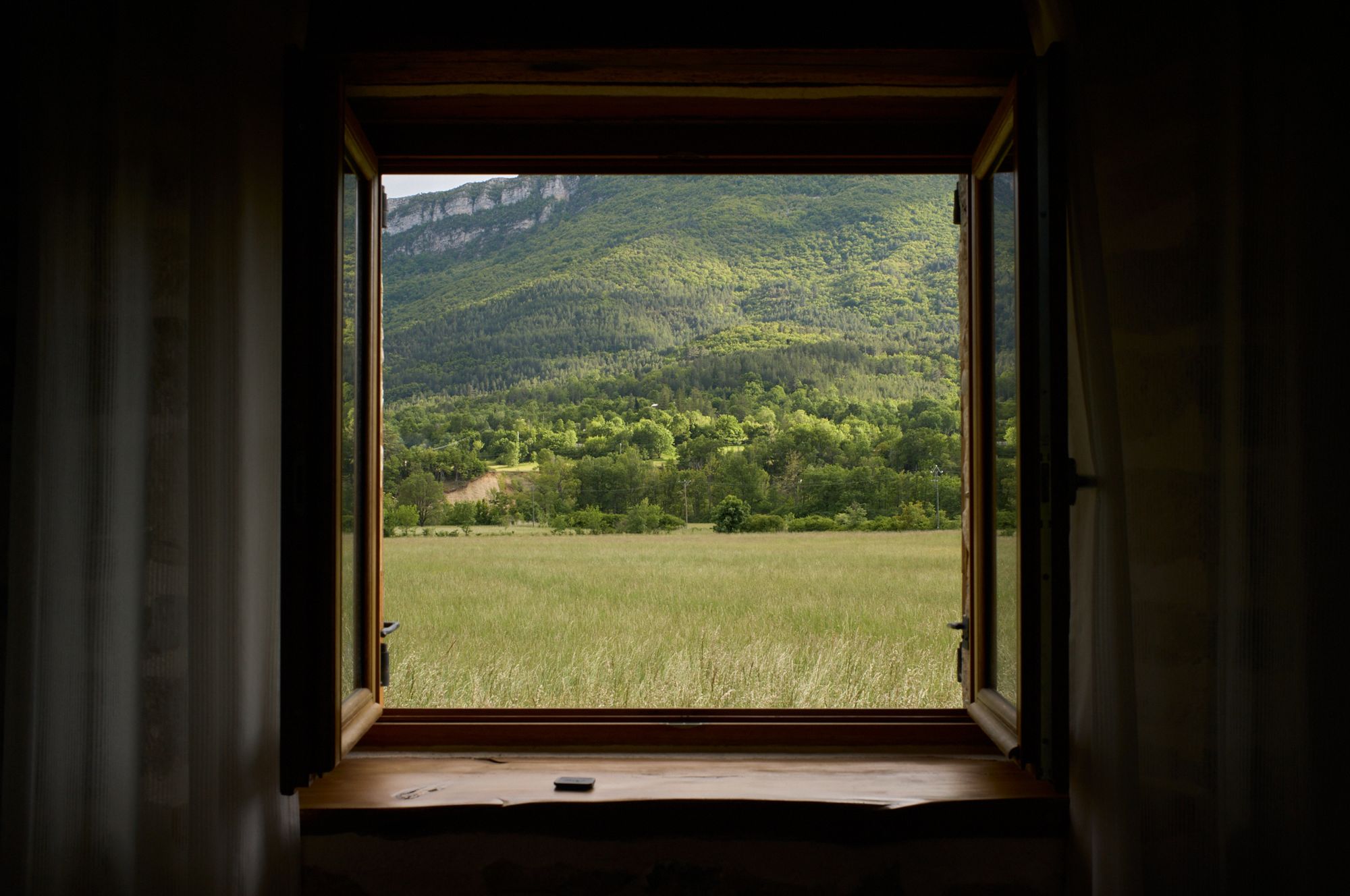 Not a bad sight to wake up to every morning.
Near this area was another small town, Sisteron, which was even more charming. Beautiful tall mountains and a small river that, once crossed, held a delightful walkway with restaurants and shops.
We wandered through Sisteron a few times, and just like most of France, it's vacant on a Sunday and late. Still, we had a great meal here one night and enjoyed wandering the winding streets looking at old wooden doors (hey, they're beautiful) and the local adornments.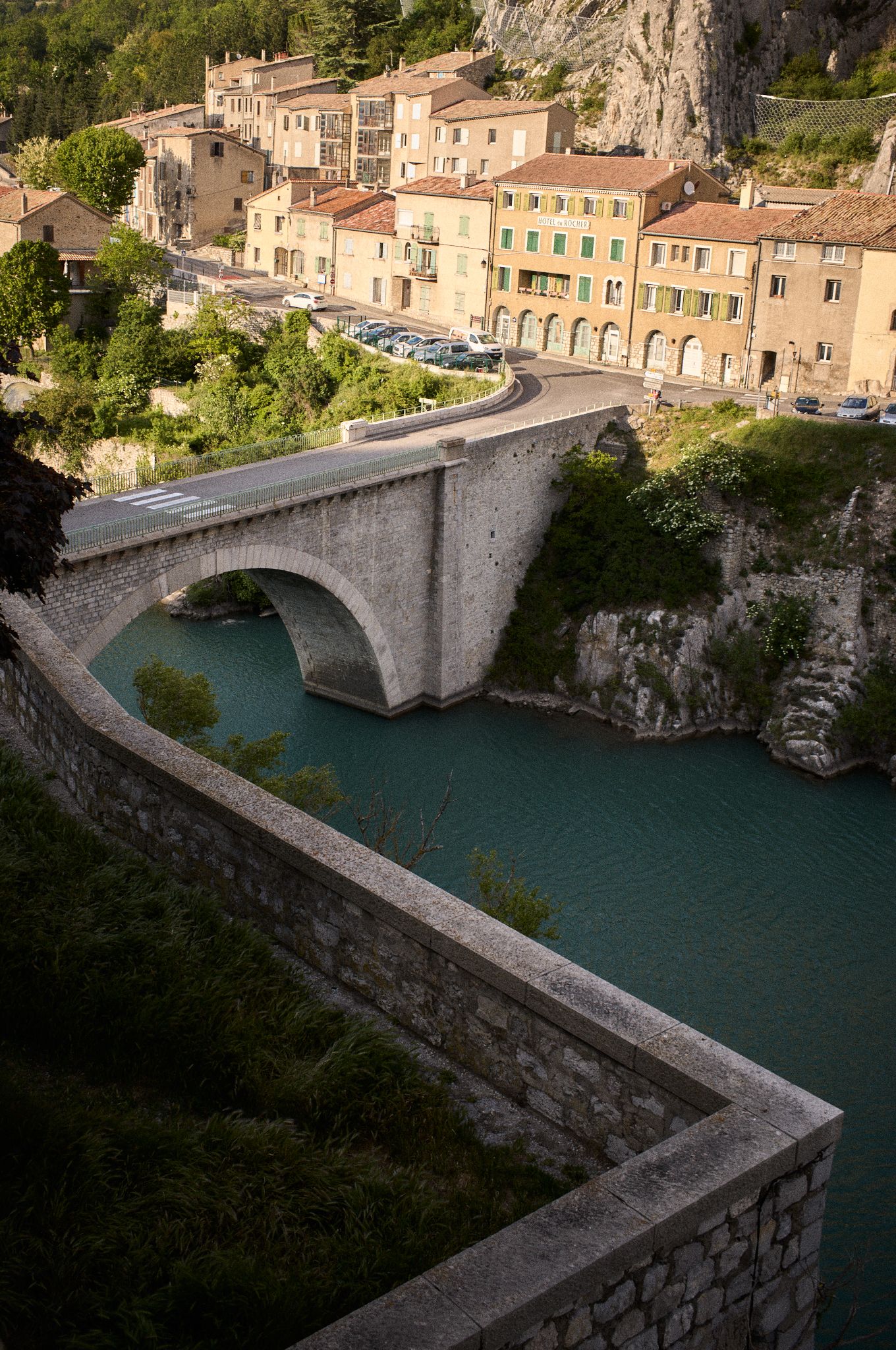 After our last baking day, we drove out to Forcalquier, another nearby town, to meet with bakers and some of the staff from the course for a farewell dinner at Lo Pichotòme. The pizzeria has one of the most unique ovens I've seen: it was wood-fired on the right, and the left side had a constantly-rotating oven floor. The floor went around in a circle, so each pizza would spend approximately the same time near the fire for an even cook. Fantastic pizza and wine.
Again, if you want to read about my week baking here, check out my post at The Perfect Loaf, but it's easy to say that it was an enlightening experience. Spending time at the beach with other bakers worldwide opens your eyes to new baking styles, processes, and, generally, a new approach to just about everything in the bakery.
After our week near the bakery, we drove back to Nice to catch the train to Milan, Italy.
Italy
Milan
After a long train right chatting with a local Italian commuting into the city for a fun-filled weekend, we promptly made our way out of the train station and headed to our hotel for a short rest. Plans that night included risotto Milanese, of course, but also cotoletta alla Milanese—veal chop.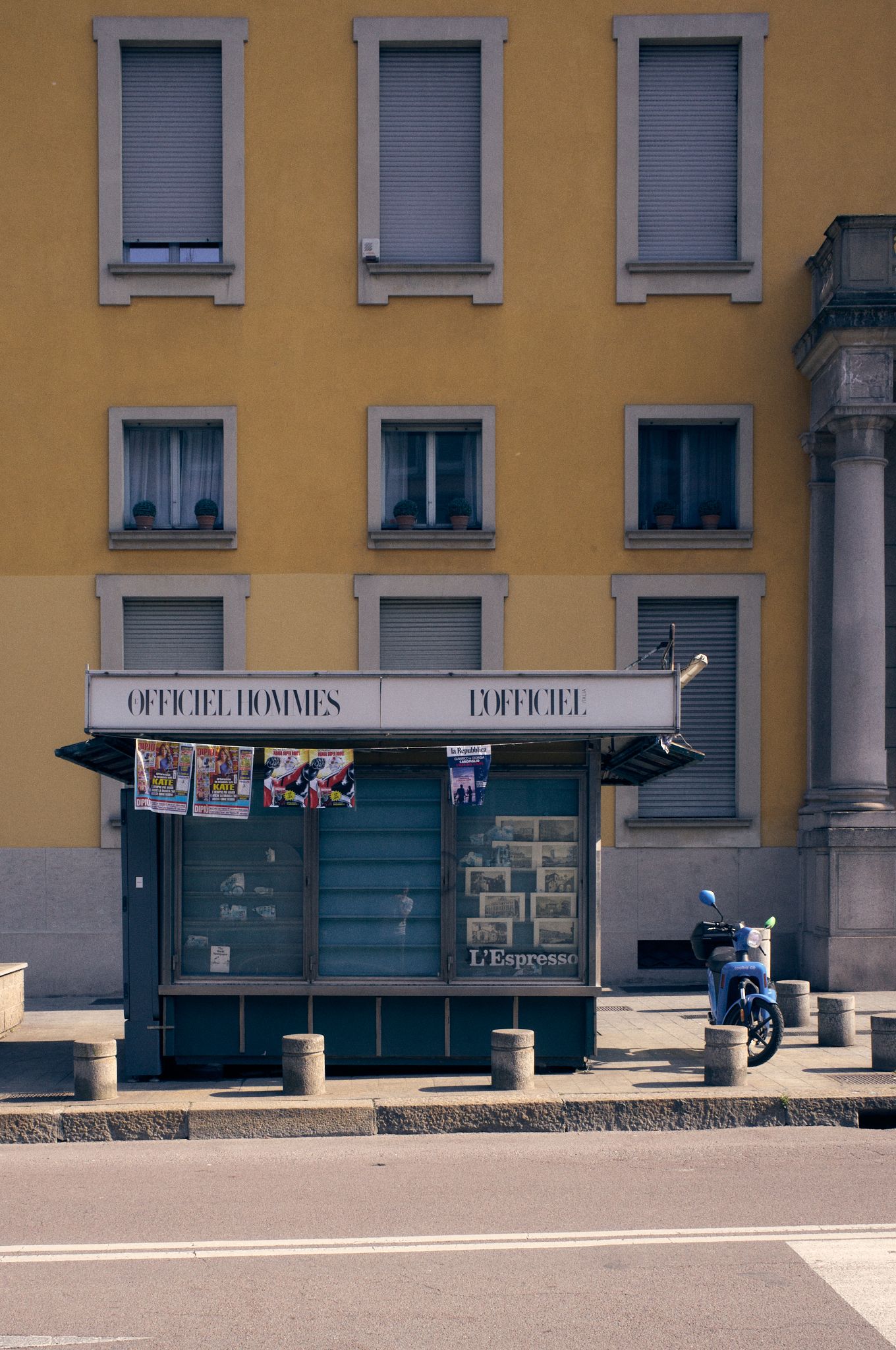 The next morning, I had a suit-fitting appointment at Brunello Cucinelli. If it sounds extravagant, it certainly was. I was nominated for a James Beard Award for my sourdough bread cookbook, and I wanted to do the event right, so nothing short of a suit from one of Italy's top designers would do.
Several hours—and complementary espresso—later, I had my suit, and it would be tailored while we continued to travel Italy, picking it up on the way out back to the USA.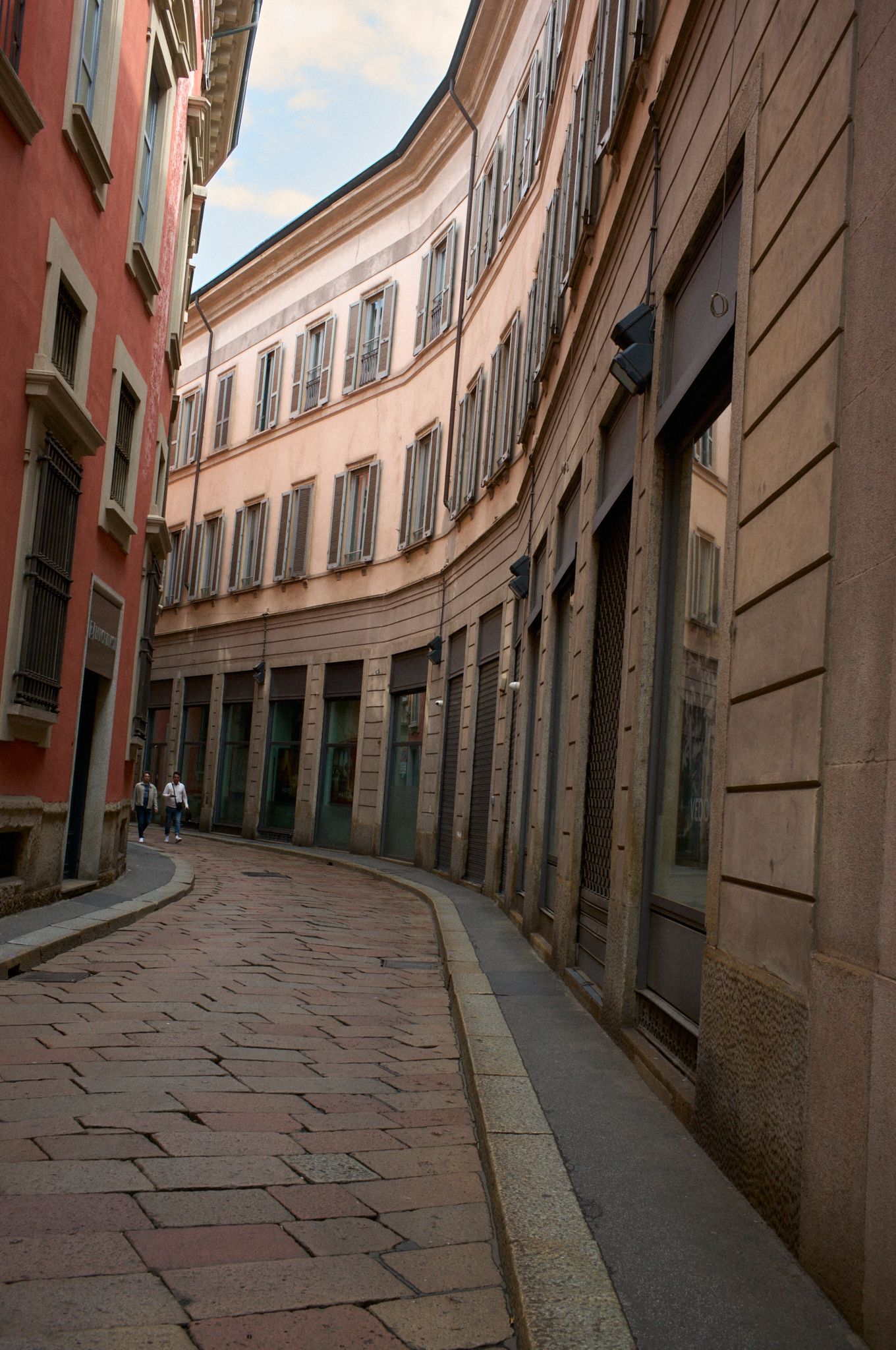 I love Milan. Yes, it's a busy, bustling city with lots of concrete, but the sheer concentration of high fashion, top-end stores, amazing food, and supercars makes wandering the city a series of ooh-look-at-that and did-you-just-see-that.
If you're like me and can't get enough gelato, here are a few places I'd highly recommend.
Gelato in Milan
Giusto. This is perhaps the second-best gelato I had on the trip (here's number one), but gosh, it was good.
Casa Infante. We stumbled on this one completely by chance, and it was a winner.
Grom. Great ice cream. I remember having some hear maybe 10 years ago. It's changed slightly since then, perhaps not as good as I remember.
Returning to our hotel after taking photos all day, we stumbled into a plaza where everyone sat around eating. I asked a local what they were having, and she said, that sandwich shop over there.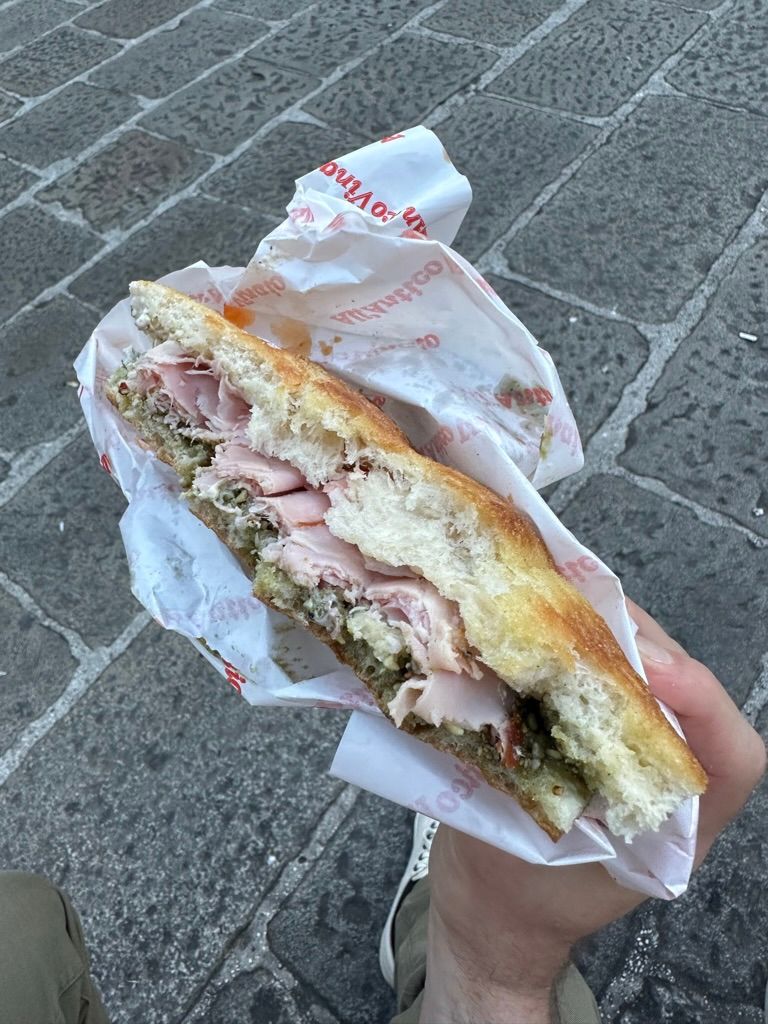 All'antico Vinaio is a place I'd not heard of before this trip, but after, I can say I'll stop by these whenever I'm in a city where they have one. Very economical food that's just flat-out super delicious. I got a mortadella sandwich with pistachio "crema"—incredible.
The next day, we were off to Parma.
Parma
This was my first time in Parma, and it felt a little like a college city mixed in with business and industry. I'm sure there were incredible things to see and do there,  and I feel like we missed out on some fantastic prosciutto and cheese tours, but we walked most of the town in a single afternoon.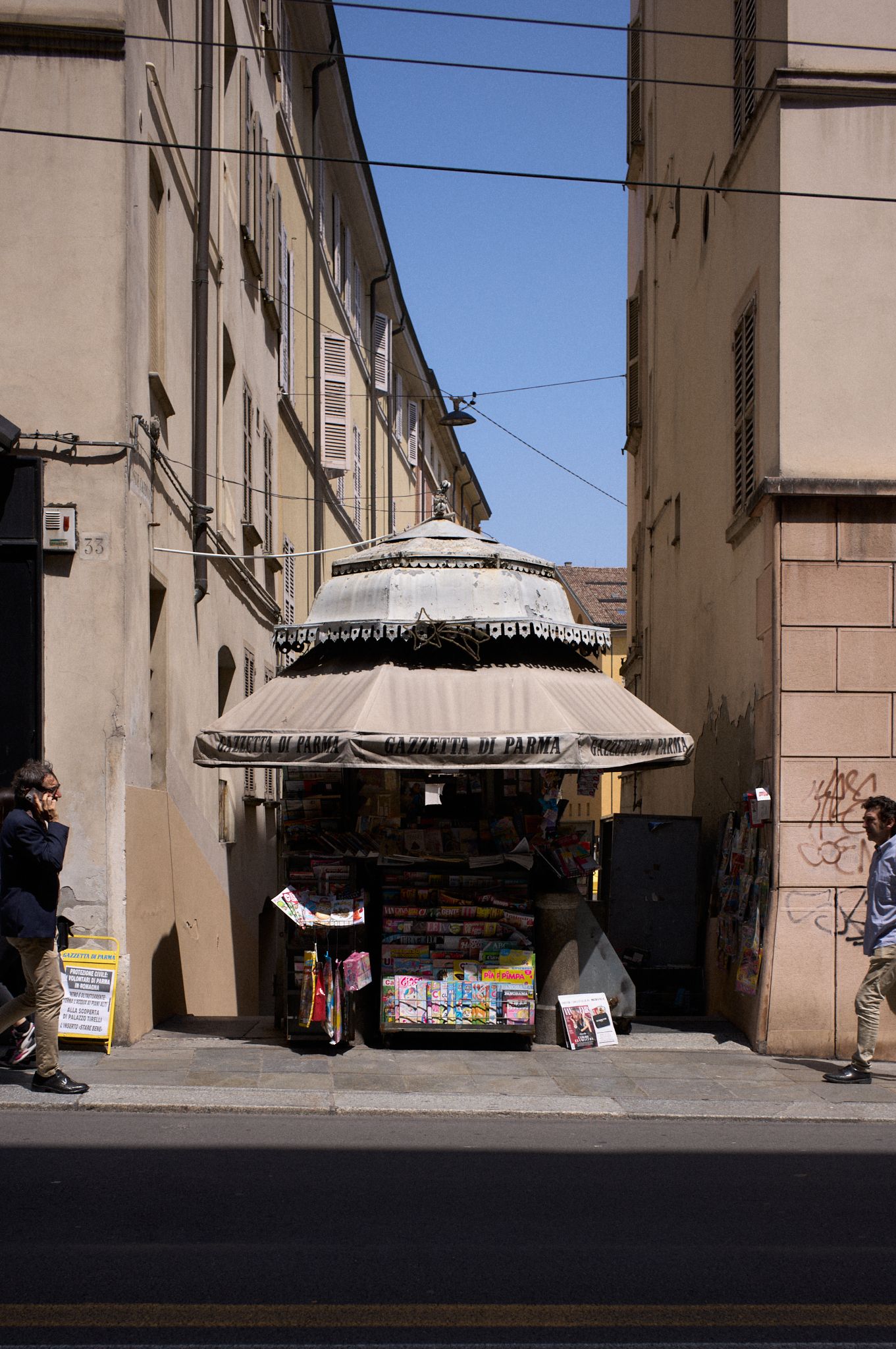 We had lunch at Penpèn, a small but local shop selling sandwiches with interesting meat and cheese combinations. While the sandwiches were good overall, the bread could have used an upgrade from the white flour rolls used to hold the delicious meats and cheeses (as you might guess, I have strong opinions about bread).
After lunch, an espresso, and a gelato, we decided to move on from Parma to the Ferrari Museum near Modena.
Ferrari Museum, Modena
I've been to a few car museums here and there, including the fantastic BMW museum in Munich, but the Ferrari museum in Modena had a low-key vibe and a collection of very striking automobiles.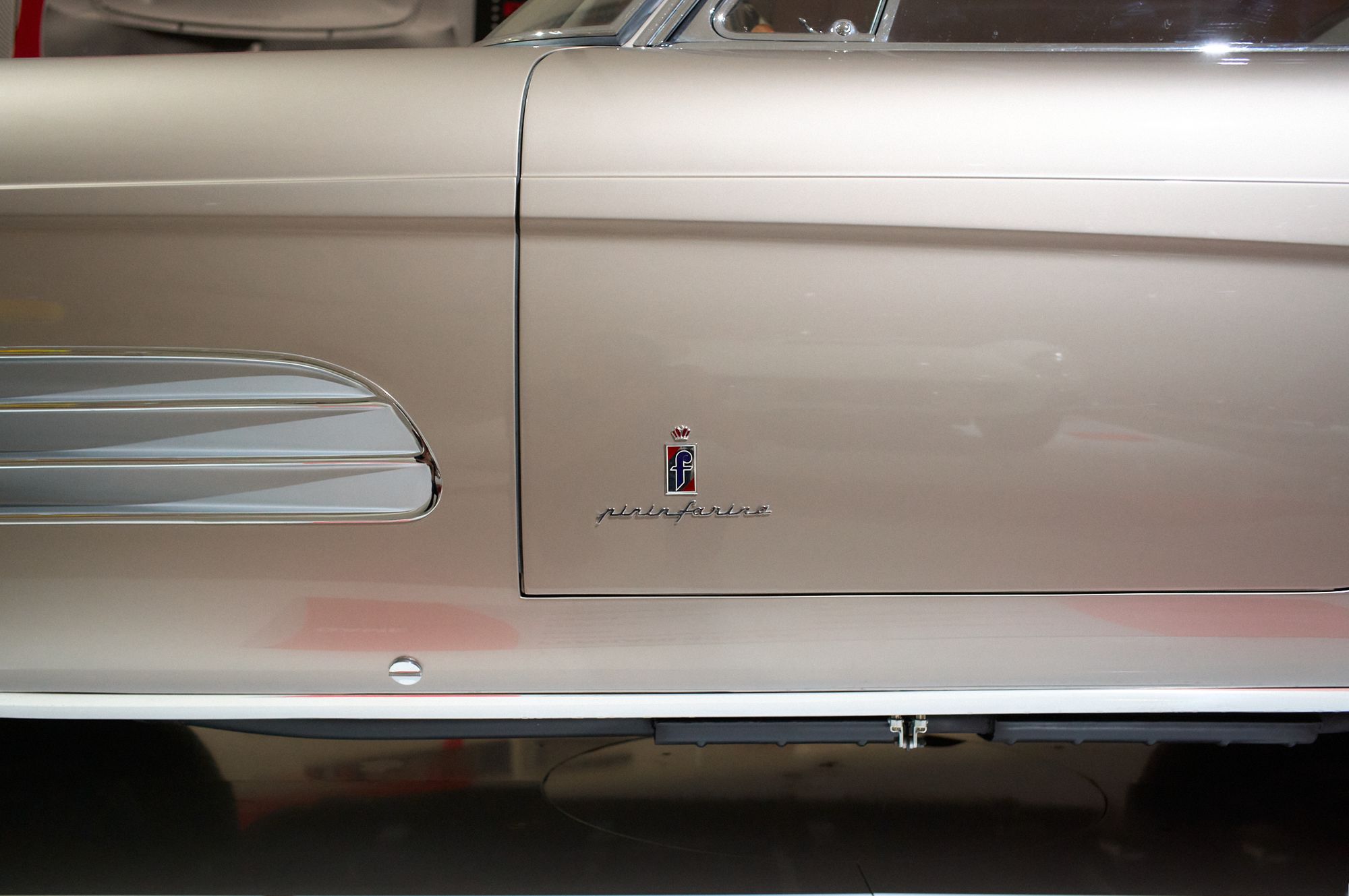 Since we went there on a random weekday during the off-season, the museum was mostly empty, which made for a relaxing late afternoon stroll through the collection of cars, engines, and extremely expensive souvenirs (Ferrari branded spoon, anyone?).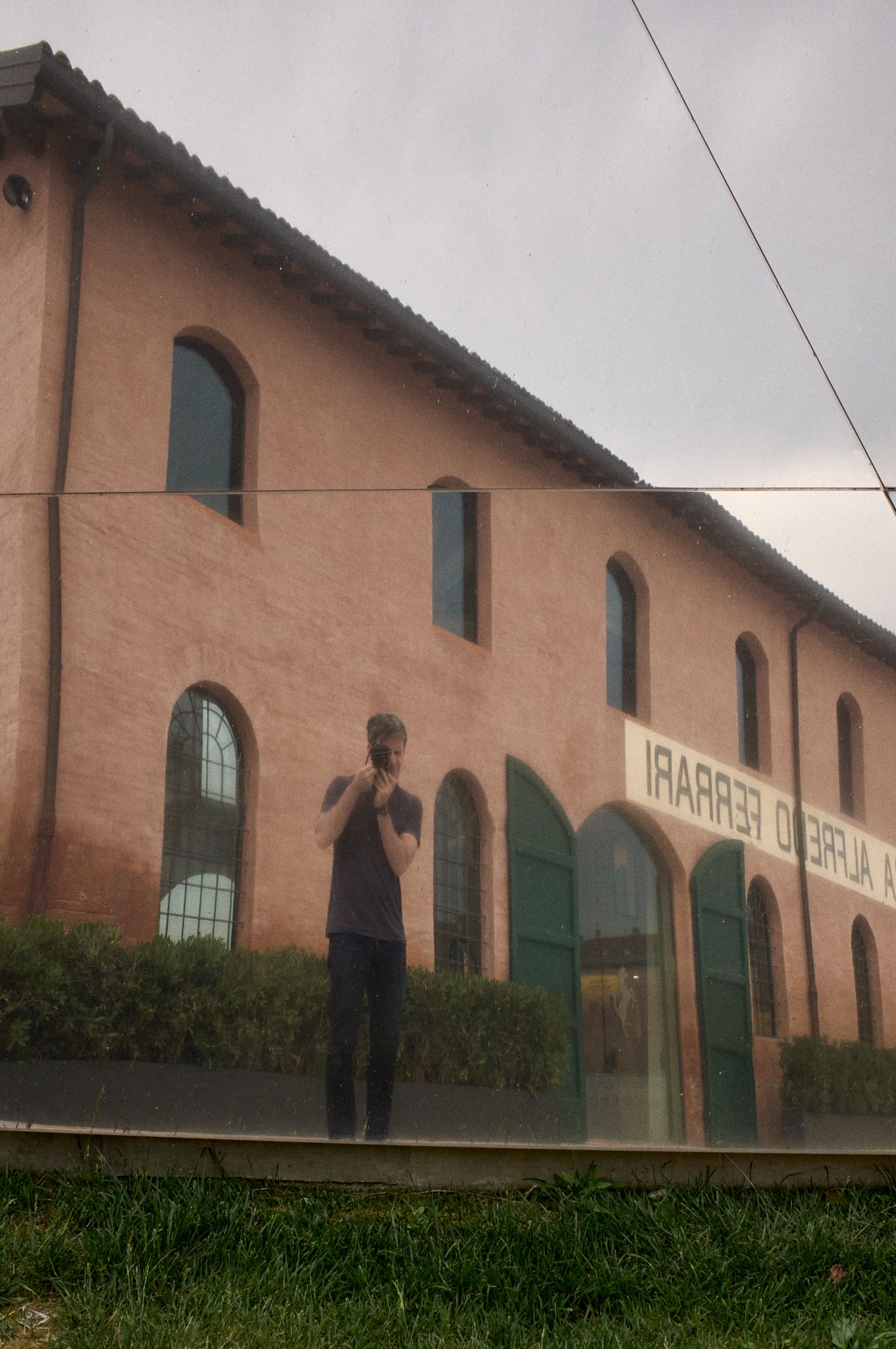 Next up, wine country.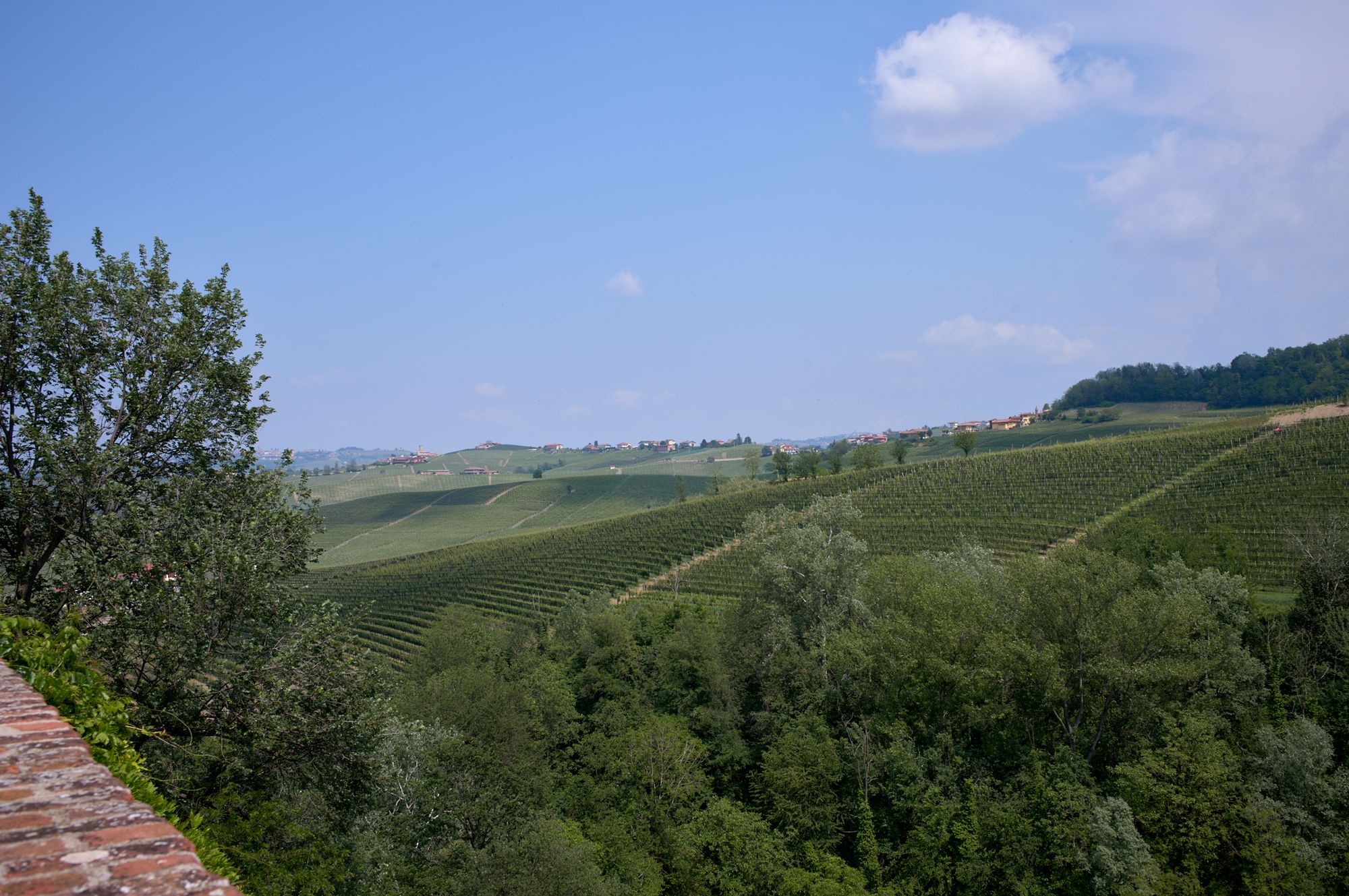 Barolo, La Morra, and Savigno
Our base for this area was the beautiful Hotel Corte Gondina. A small, "boutique" hotel with a friendly staff, nice rooms, and absolutely incredible breakfast (perhaps the best of the entire trip).
While I love food in all forms, breakfast is likely my favorite meal of the day. The hotel had a splendid spread of cheese, meat, pastry (pass another chocolate cornetto, please), and a cappuccino. When your travel companion orders a second cappuccino, and the lady says in Italian, "Well, of course," with a big smile, you know it's a winning spot.
Coincidentally, right near the hotel was a flour mill we had heard of and were seeking out, Mulino Sobrino. As bread bakers, we were keen on finding the mill per recommendations from another baker—and if you're already packing food to bring home what's another kilo of flour? The workers at the mill took us around, showed us their stone and roller mills, and explained the different varieties of flour they produce.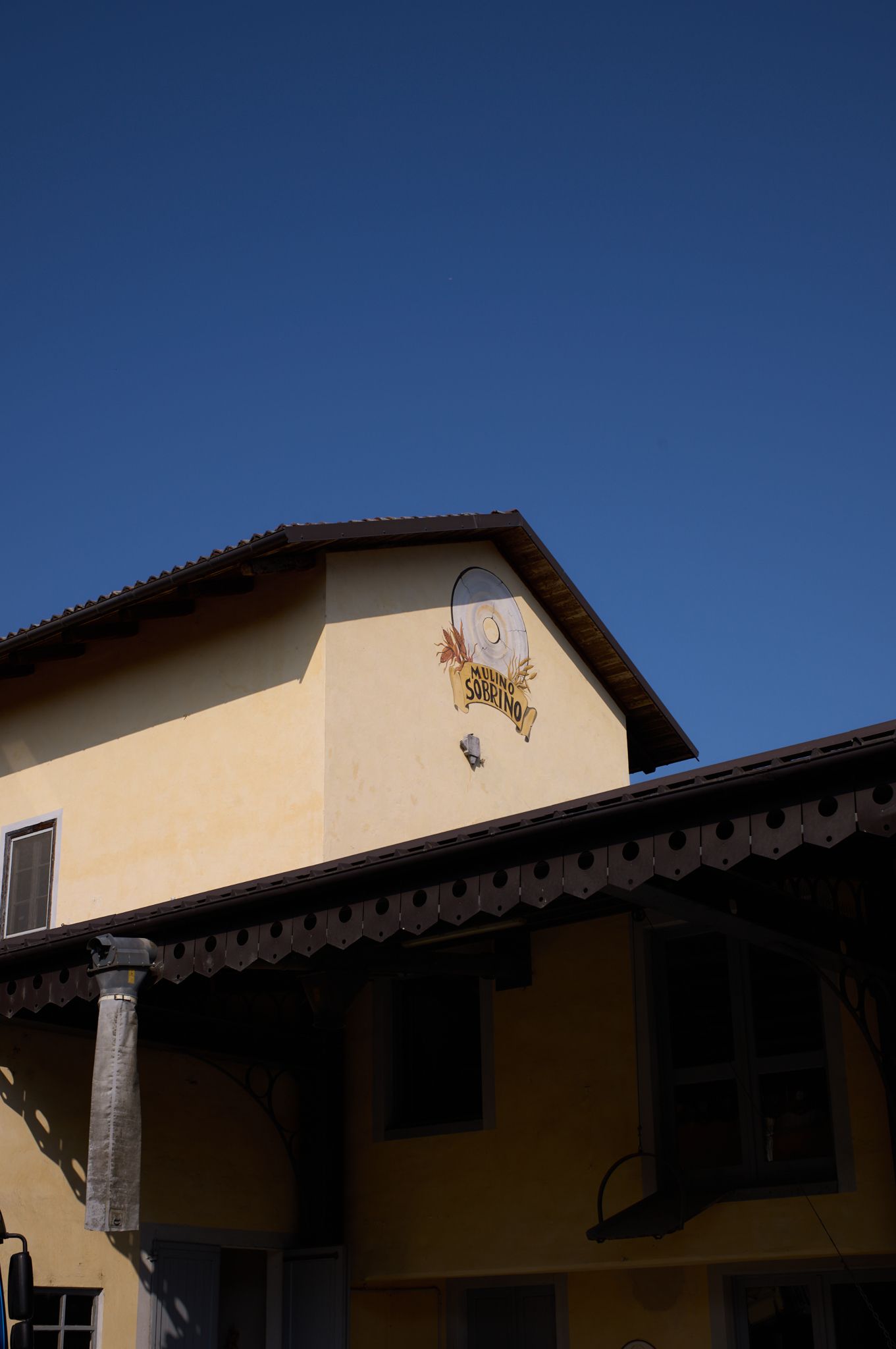 I ended up (somehow) fitting a bag of "type 2" flour and a box of stoneground polenta. Excited to bake and cook with these soon.
Now, on to wine.
We had contacts in the area and got a private wine tasting and tour of the Pira & Figli winemaker by the owner herself. Talk about some delicious wine. One afternoon, they recommended lunch for us up a winding hill among the vineyard.
An unassuming place nestled on the side of a hill, but at Osteria Veglio, I think we had one of the best meals of the entire trip—a bottle of 2015 Barolo didn't hurt, too. I was on a streak ordering agnolotti dal plin (a regional specialty) and the ones here didn't disappoint. Cooked and sauced perfectly, with a light shaving of parmesan.
The dessert was eye-opening (literally) and delicious: an affogato with locally-made fior di latte gelato and a dehydrated amaretto cracker of sorts on the bottom for the perfect crunchy counterpoint. See the espresso pour, here.
Not an overly complex dessert, just a few things made extremely well and in the perfect setting. Take me back, please.
After lunch, more driving up and down the hills in Barolo and dinner in Savigno that night.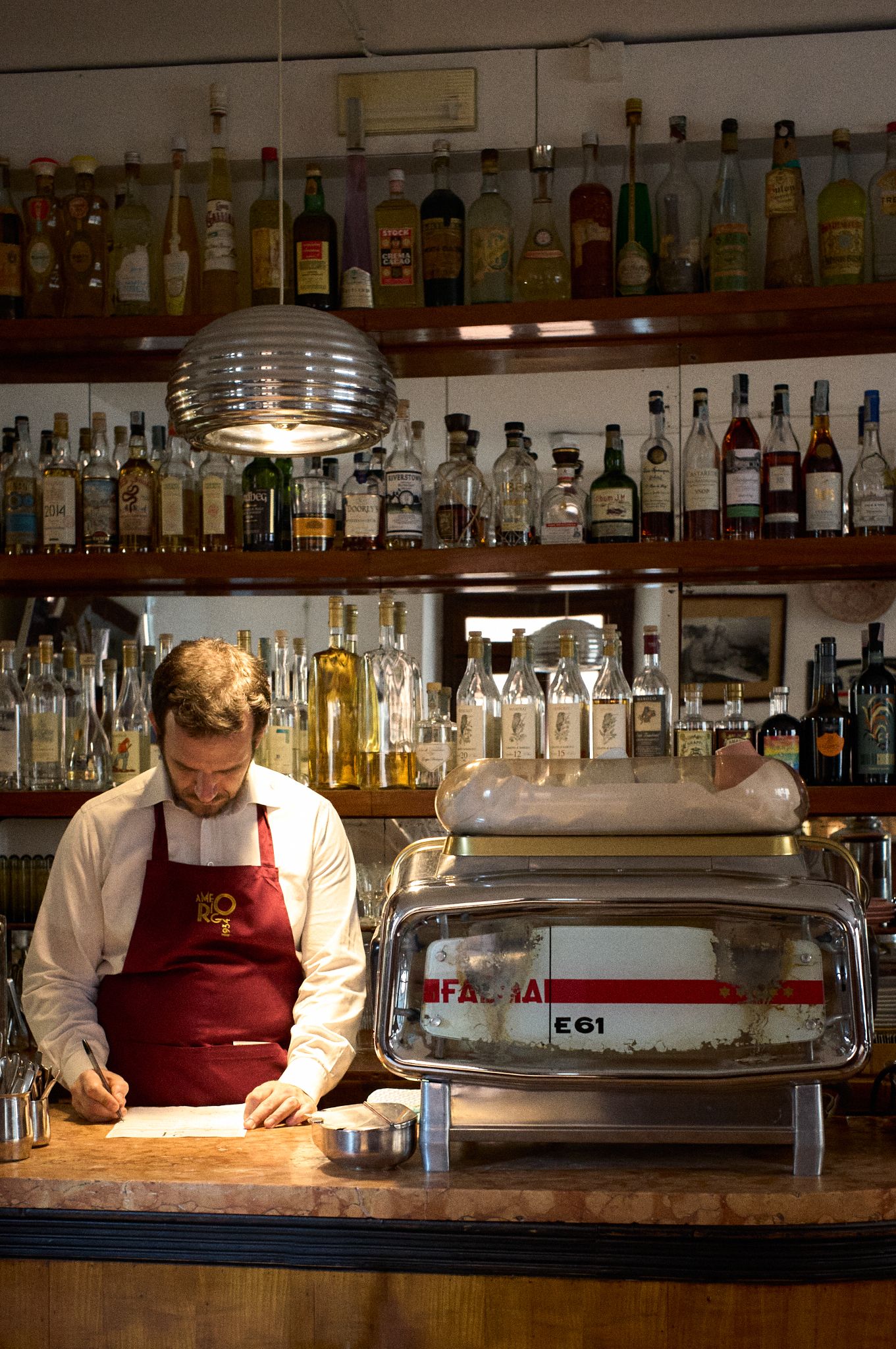 Per another recommendation, we ate at the Michelin-star restaurant Trattoria da Amerigo in Savigno. A beautiful little town and a great setting for a delicious meal: tortellini en brodo, fried polenta, and duck. I even managed to buy and fit a bottle of their in-house nocino—it just meant I had to leave a few shirts behind.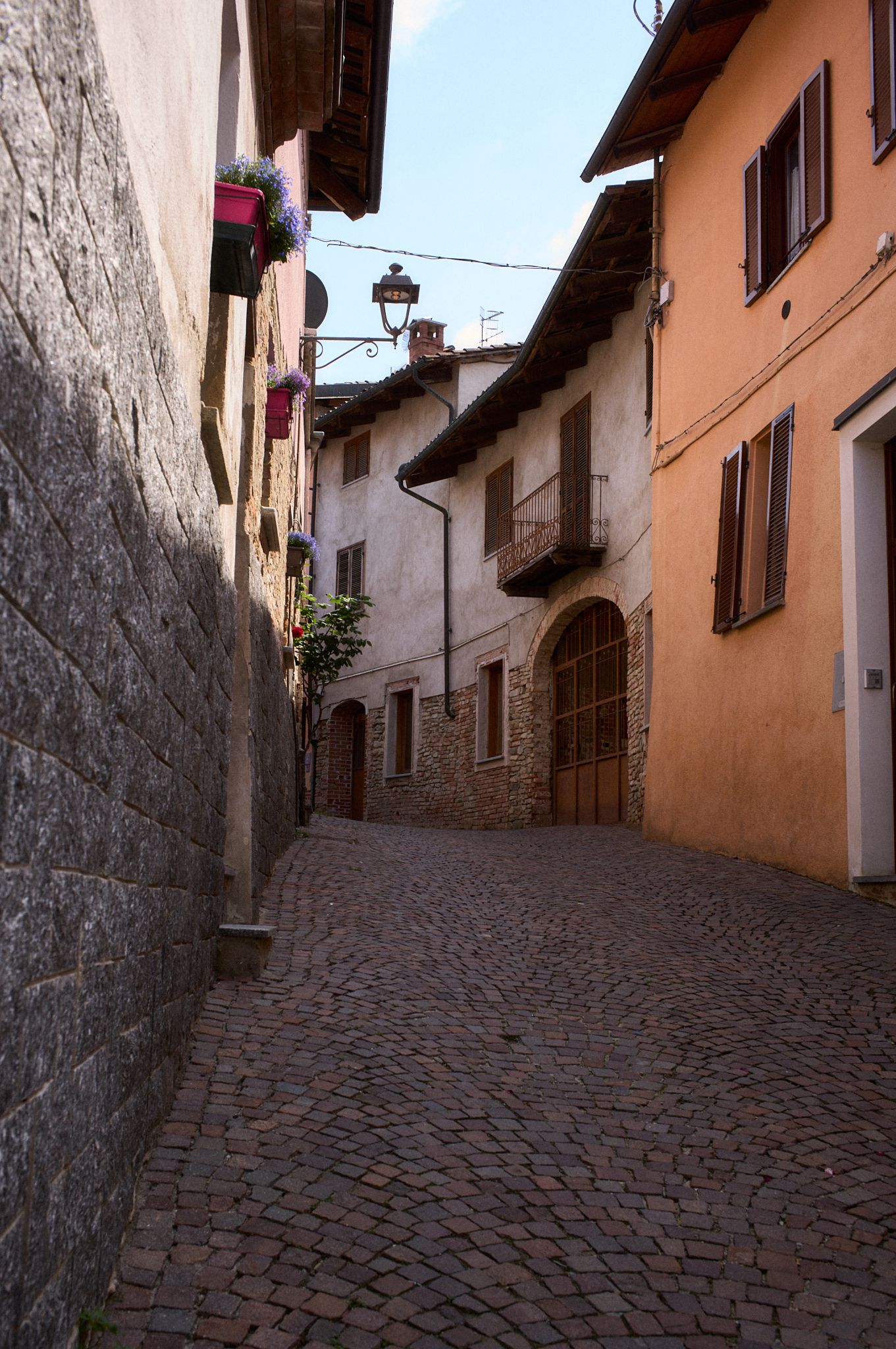 After our stay in Barolo, we drove north toward Bolzano. On the way up, we stopped for lunch in Trentino (Trento) at Antico Pozzo. The menu had many great items, but as I do, I ordered pizza, which was interesting. A "white" pizza topped with mortadella and blots of "Bolzano" sauce—kind of a mayonnaise/tartar/chive sauce? Hard to pin down, but delicious in a strange but delightful way.
Antico Pozza was definitely a local's spot, which is always a good sign. Tucked away in a side alley on a neighborhood street, you'd never find it if you didn't know where to look. And I'm glad we did.
Bolzano
This city, what a gem.
I've never traveled this far north in Italy, and I tell you, I've been missing out. It almost resembles a mix of Switzerland, Austria, Germany, and Italy. Towering mountains, green as far as the eye can see, and fruit trees galore, pockmarked by shockingly bright red poppies.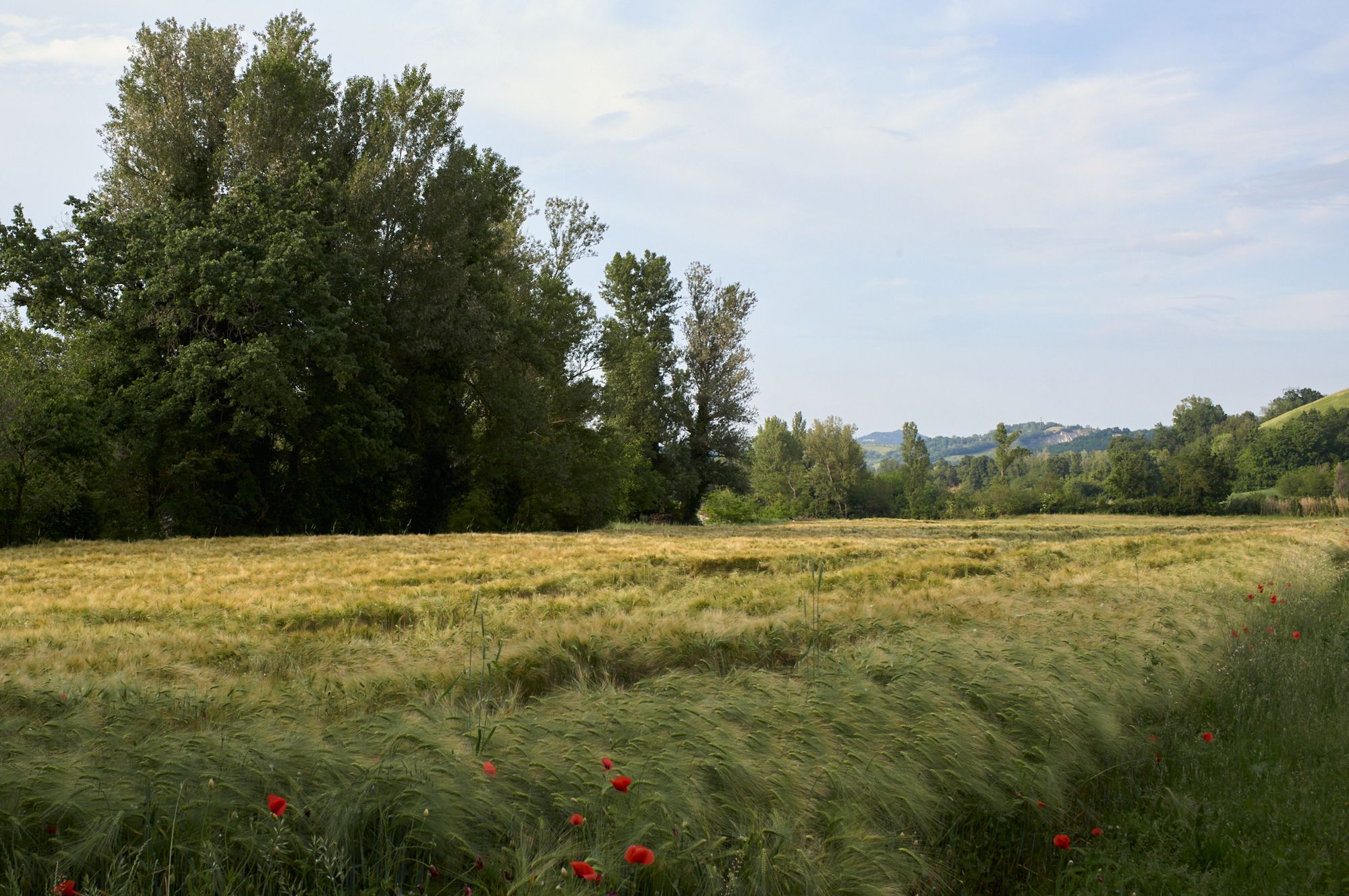 We met up with a local grower and cider producer, Floribunda, to have a tasting and small tour of their apple orchard. What an inspiring family-run business—and the cider was delicious, of course.
After that, we spent time walking through Bolzano's streets. The city is immaculately clean and orderly. It's nestled in the pit of the surrounding mountainscape, like a secret studiously concealed from most, known only to those who enjoy it regularly and likely keep it to themselves.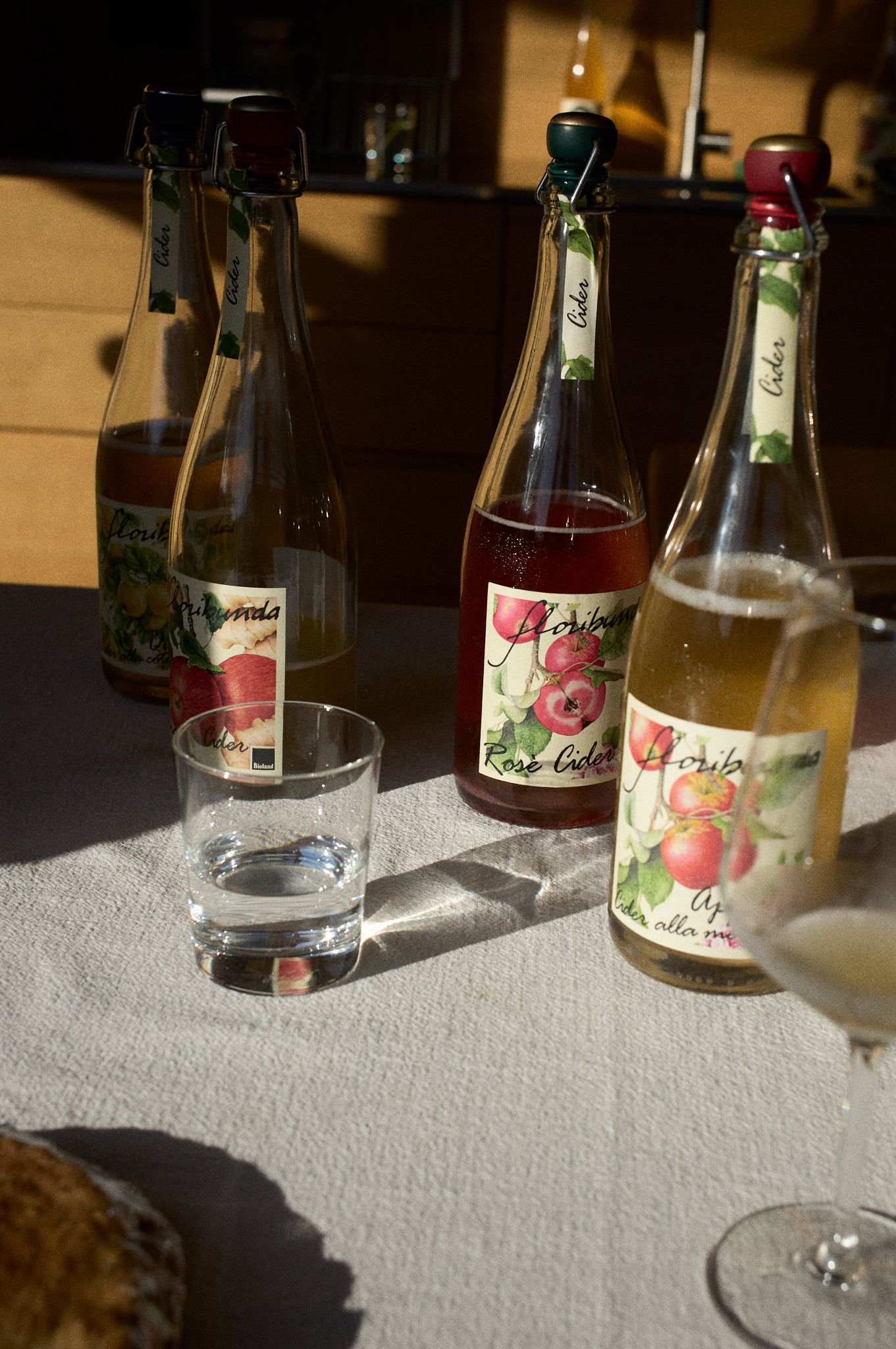 About 15 years ago, I had the chance to attend university in Bolzano. Back then, I thought, "Bolzano? I've never heard of it; I can't go there so far north." I bet if I had accepted the position there, I probably would still be living there, among—and one of—the secret keepers.
---
And with that, my trip came to an end. As always with traveling in Europe, I wish it could have been longer. Though I can safely say we did such a variety of things and ate so much incredible food, we did it right.
Allora, a presto.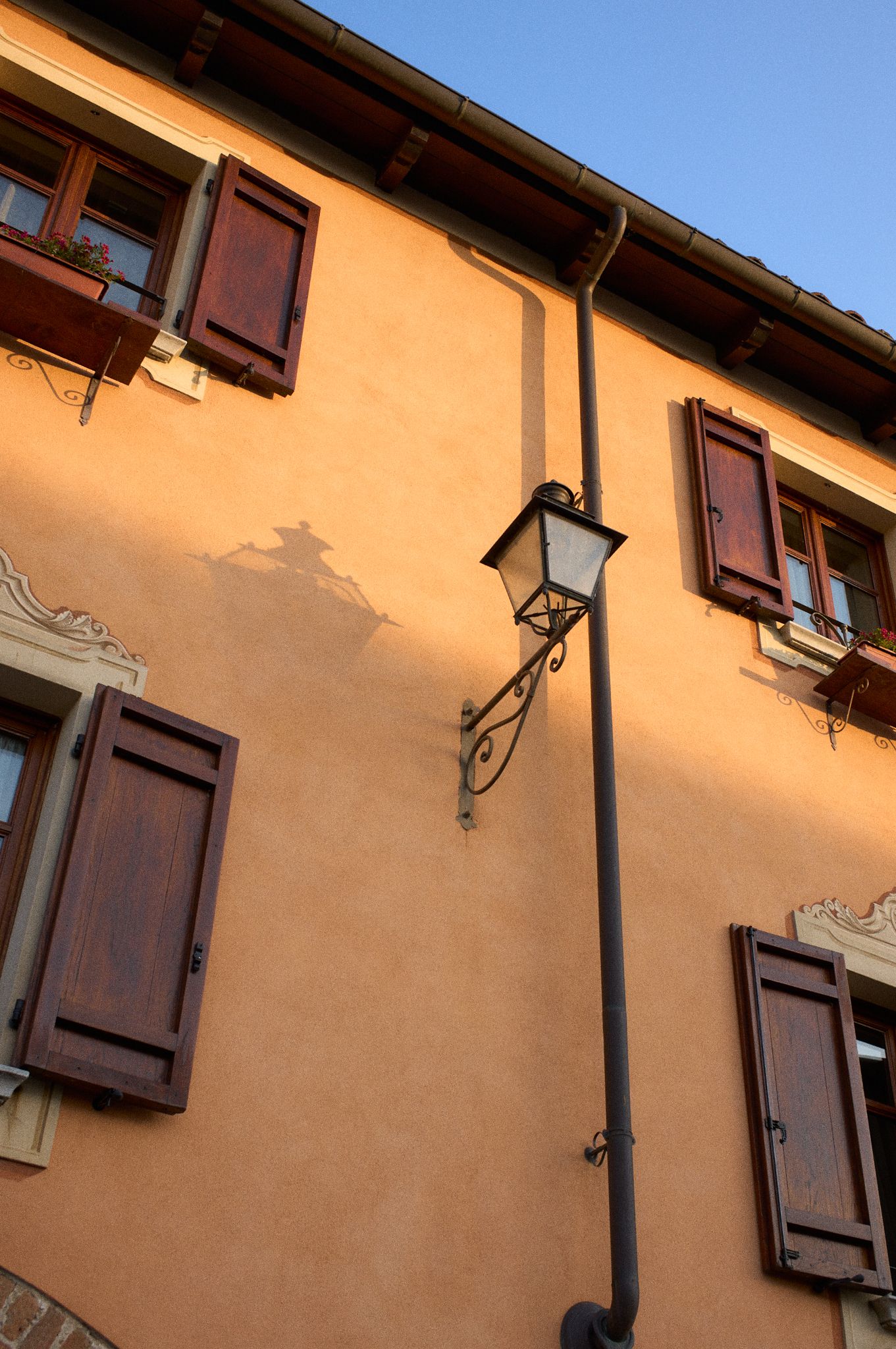 A final shout-out to my travel companion in Italy, Brandon, who kept things interesting, pushed me to wander just a bit longer shooting photos, setup some incredible wine tastings and meals, introduced me to new people, and managed to somehow fly back with enough produce, wine, and cider to open a small shop.
Almost all the photos in this post were taken with my Leica M11 and 35mm Summicron.